Thoughtful Human Branding
I worked closely with Thoughtful Human founder Ali O'Grady to access her needs and what she wanted to communicate with the TH logo. We worked through several rounds of roughs before honing in on a logo that we both felt was a strong personification of the brand.
meet Thoughtful Human
A video created to introduce Thoughtful Human. I created the handdrawn font and motion graphics for this promotional video.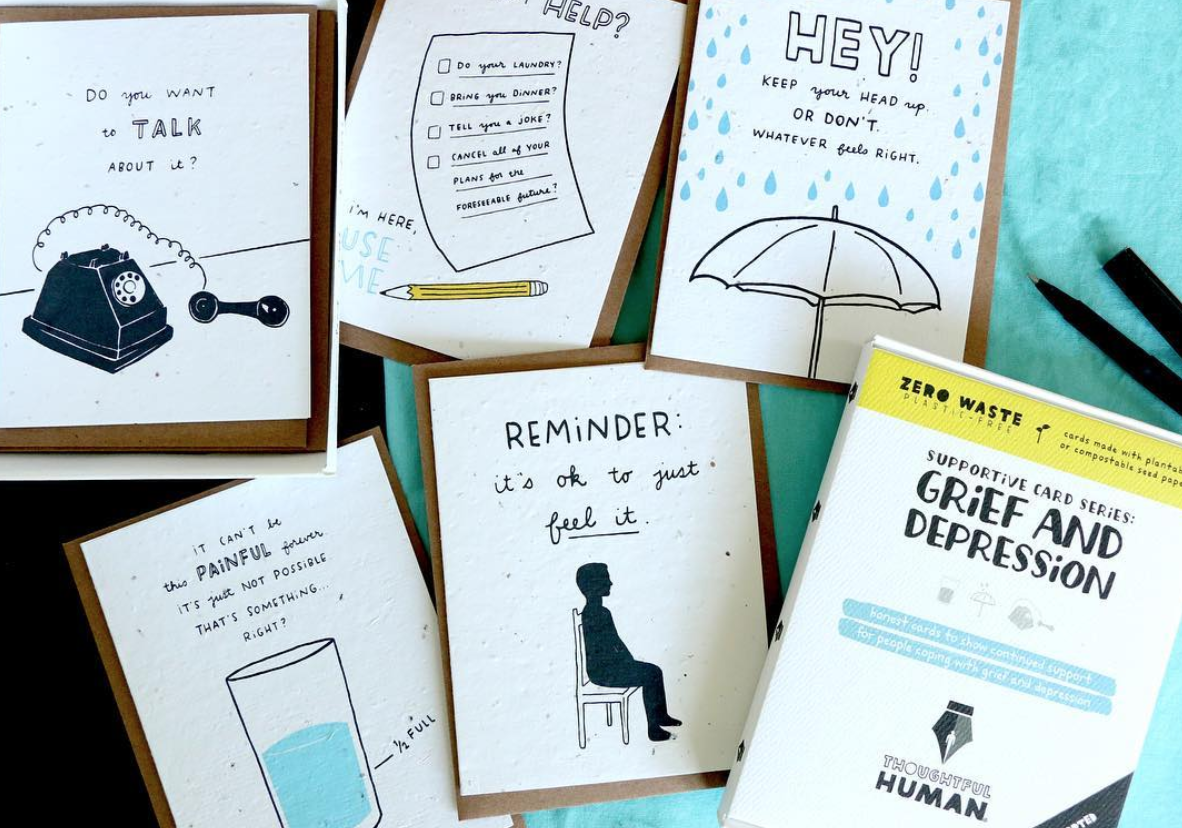 Thoughtful Human Cards
I designed and illustrated over 90 cards for the Thoughtful Human greeting card line, as well as packaging and marketing materials.
Now in Target!
In August 2018, our Thoughtful Human cards launched in Target. This is a promotional video I created with animation and motion graphics to announce the occasion.